MAKE FOOD YOUR FRIEND WITH THE GOOD DIET
Based on simple principles – not pseudo-science that's impossible to understand – The Good Diet focuses on long-lasting lifestyle change. It's easy to follow and simple to maintain. Best of all, you'll be able to continue eating the foods you love.
Developed by weight-loss expert Dr. Melissa Hershberg, MD CCFP – author of The Hershberg Dietand The Rebel Diet, and founder of U Health Clinic – The Good Diet starts with a single understanding. Food is fuel, not something to be afraid of. Viewing food as scary, bad and off limits doesn't work – in fact, it leads to confusion, frustration and even weight gain. And that's not good at all.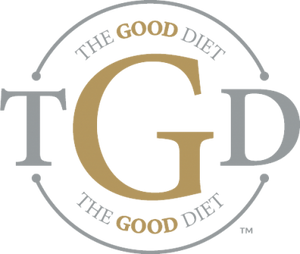 OUT WITH THE BAD, IN WITH THE GOOD
Bad diets treat food like it's the enemy, cutting out your favourites and offering up confusing science to make their case. They can be hard to follow and lead to nothing more than short-term results – or worse, sow the seeds for eating disorders. Since they leave you feeling restricted and deprived, cravings and binging are a natural course, making for a cycle of repeated weight loss and gain.
The Good Diet promotes healthy foods that leave you feeling full and nourished. But it also allows you to incorporate less healthy foods in a way that won't sabotage your weight loss goals. After all, even "bad foods" can be good in moderation.

With ready-made options and a food plan adaptable to any lifestyle, The Good Diet helps you avoid the cycle of cravings and binging many diets foster. You'll stay nourished and full with healthy portions throughout the day – including morning and afternoon snacks!

"Good" Means...
Treating food as fuel, not the enemy. Simple, easy-to-follow guidelines. Long-term lifestyle change. Integrating foods you love – even chocolate!

"Bad" Means...
Acting like food is something to be afraid of. Complicated and hard-to-understand instructions. Short-term results that are impossible to maintain. Cutting out all the foods you enjoy.